ALL NATURAL ORAL CARE + BEAUTY & BODY CARE ACTIVATED CHARCOAL DETOX PRODUCTS
Dirt Don't Hurt Tribe Testimonials
Black Owned, Family Grown + Earth Harvested
Founded by 3 sisters in San Diego, Dirt Don't Hurt was grown out of a need to take small steps everyday to a more natural life.
Learn More About Our Story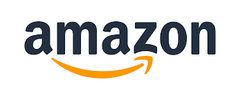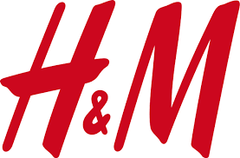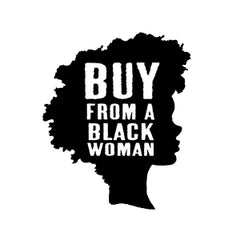 14 Black-Owned Beauty and Wellness Brands you can Support all the Time
Check out our Feature in Yahoo! 
Read Now
H&M Launches In-Store Pop-Ups with Buy From a Black Woman Founder
Check out our Feature in Ebony Magazine!
Read Now
Spotlight: How These 5 San Diego County Small Businesses Each Offer Personal Touch and How They Came to Be
Check out our Feature in NBC 7 San Diego
Read Now
"Another step in our healthy self-care adventure. Thanks Dirt Don't Hurt, these products are amazing!"

- @kunochimo

"Never thought I'd be this excited over toothpaste!! I found this all-natural powder toothpaste. I've been doing a lot of research on toothpaste and why it's important to switch over!! Thank you Dirt Don't Hurt for being so kind and for this eco-friendly toothbrush for my little one! 💕 If you guys got to the Hillcrest Farmer's Market, make sure to check them out!"

- @oohsambam

"This stuff really works! Whitens naturally and feels dentist clean; who wouldn't want that!"

- Rachael V.
Wholesale Ordering
Do you have a Boutique or Storefront that you want to carry our Dirt Don't Hurt line in? We've partnered with Faire to offer online wholesale ordering and Net 60 Terms! Sign up to Order with us.
Shop Now
Free, Fast Shipping

When you spend $50 or more

People Love Us

Come see us in person at a farmer's market

Natural, Plant-Based Products

Feel good about what you use
Charcoal Tooth Powder + Bamboo Toothbrush Subscription
Autopay subscription, renews every 3 months,tooth powder+toothbrush automatically sent out. Sign up and save below.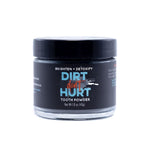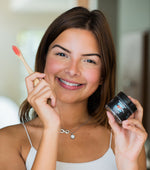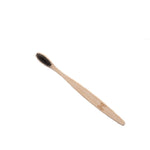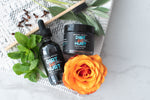 Complete Oral Care Starter Bundle (Save $10)
A kit of some of our best-sellers, this Complete Oral Care Starter Bundle is filled with our Charcoal Tooth Powder, Tooth + Gum Oil, and a Charcoal-Infused Bamboo Toothbrush
Shop This Bundle
Self Care Starter Bundle (Save $5)
Bundle our most popular products and save! This Self Care Starter Kit contains our Detox Bath Soak + Scrub and Citrus Body Oil
Shop This Bundle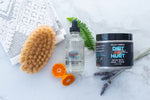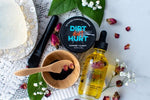 Detox + Glow Skin Care Starter Bundle (Save $5)
Detoxify your skin with our All Natural Earth + Plant based Charcoal + Clay Mineral Mask and Hydrate + Glow with our Rose Face Oil.
Shop This Bundle
Charcoal + Clay Mineral Mask